After making 167 appearances for Celtic since joining the Scottish side from Swansea, former England international Scott Sinclair is finding opportunities hard to come by.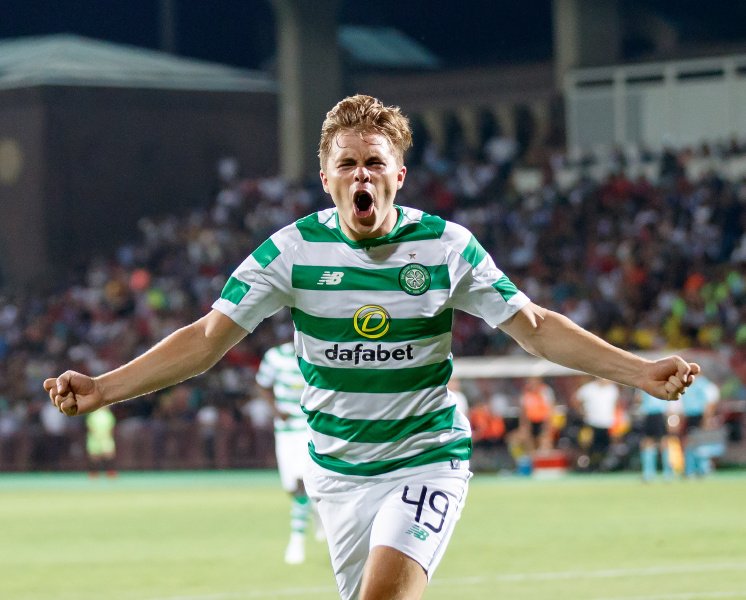 Since being sidelined by the coach for much younger bloods, the winger has faced a tough time all season trying to convince his coach to trust him again.
James Forrest has been favored over the veteran for much of the season. Since the new campaign kicked off, Sinclair has only made
two starts and six substitute appearances. He has not being terrible either each time he made an appearance but Neil Lennon feels the English man is way past his time. To the coach, no amount of promising sub appearances will make him fully trust the veteran with a first team spot.
Scott Sinclair picked up the league's PFA Player of the Season award on his debut season for the Hoops given the kind of shift he put in after coming from the much competitive English Premier League.
The 40 goals he's scored so far helped put the Hoops on top of Scottish football for the past few years.
None of that seemed to matter though the moment his manager decided his services are no longer wanted at the club.
In revealing during a recent interview that he just wants to "play" and everyone who knows him is "aware" of that, the forward appeared to be calling out for any team that believes he still has something to offer.
Despite Celtic sitting on top of the league with a comfortable five-point lead over their closest rivals – rangers – Neil Lennon has openly stated that the coming January transfer window will be a busy one for the club since he is serious about injecting new blood into his side.
Shipping off Sinclair will also be one of the best deals for him come next month.